maltCert Brewery Benefit
Malt is a relatively secure raw material,
but there are certainly hazards to your product!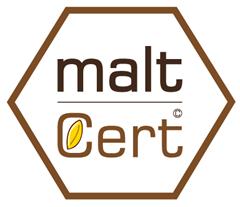 In a media society, you need to know who you are working with. The responsibility of your supplier is high, but your company's responsibility is by the factor of your suppliers' number higher.
Our maltCert Seal of Approval gives you the certainty to have acted responsibly. Ask your suppliers whether they are maltCert –certified!
Main risks in malt evaluation:
Regional and national environmental and weather impacts on barley malt
Pesticides and other residues
Wrong or inappropriate storage
Incorrect facility design
Use of non-permitted additives and substances
Non-permitted blending of barley or malt, intentional or unintentional
Wrong cleaning and disinfection detergents
High pest infestation or insufficient pest control
Errors or misconduct of employees, intentional or unintentional
A high risk potential for your brewery, look for the maltCert Seal of Approval!